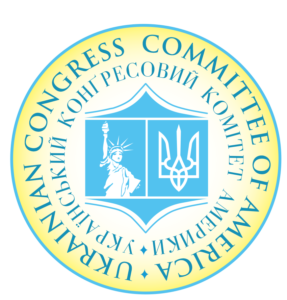 FOR IMMEDIATE RELEASE 
UCCA Illinois Division denounces 
Russian attacks against Ukraine 
Emergency Situation in Avdiivka, Ukraine 
(Chicago – January 31, 2017) UCCA Illinois Division, representing the Ukrainian-American community of the State of Illinois, together with the UCCA national organization, representing Americans of Ukrainian descent in the United States, vehemently denounces the recent Russian attacks against Ukraine and calls upon the US government and the international community to strongly condemn this serious escalation by the Russian Federation, and to demand that Russia abide by the ceasefire it had signed. Furthermore, we call upon the United States to work with our allies to significantly increase sanctions on the Russian Federation in response to Russia's increased aggression, and provide Ukraine with defensive equipment it needs to defend its territory, including anti-tank, anti-artillery and surveillance equipment.
LATEST RUSSIAN ATTACKS LEAVE THOUSANDS OF CHILDREN IN THE COLD 
EVACUATION OF CHILDREN AND CIVILIANS 
According to the United States Mission to the Organization for Security and Cooperation in Europe, the number of ceasefire violations over the past 48 hours in and around the Ukrainian town of Avdiivka is now "uncountable, with explosions surpassing 2,300." Seven Ukrainian soldiers have been killed defending their homeland and dozens more have been wounded. Damage from this recent bombardment has stranded 17,000 people in Avdiivka without water, electricity, or heat in freezing conditions; a conservative estimate lists 2,500 of these individuals as children. Up to 400,000 individuals in the surrounding area are also at risk of hypothermia with temperatures dropping to lows of – 4° F overnight. Ukraine has taken responsibility for the welfare of its people by making preparations to provide emergency heating for the residents of Avdiivka, and to evacuate residents as necessary.
The use of "Grad" multiple rocket systems, artillery of 152 mm and 122 mm, and mortars of 120 and 82 mm, are all prohibited by the Minsk agreements. This violation warrants the strengthening of targeted economic sanctions against the Russian Federation until they fully comply with their international obligations. All covert and overt Russian forces and equipment must be removed from Ukraine, including a withdrawal of any territorial claim over the Crimean peninsula.
We have watched Russia wage its de facto war in Ukraine for three years. We have seen Russia pour millions into funding fake news, propaganda and disinformation, and military expenditures to further its empire-reassembling agenda. With the West pre-occupied with its own domestic issues, Putin will seize any opportunity to return Ukraine to Kremlin's orbit or ensure it becomes a failed state.
The United States cannot remain silent or passive while Russia continues to violate international laws and order to pursue its ambitions of empire building. Russia cannot be trusted as a partner in the war on terrorists at the same time that Russia is waging its own terror campaigns on innocent civilians.
We call on Russia to stop the violence, honor the ceasefire, withdraw heavy weapons, and end attempts to seize new territory beyond the line of contact. Russia must stop the violence and allow repairs to critical infrastructure. Russia and the separatists must demonstrate their willingness to fully abide by the ceasefire, a primary component of the Minsk agreements that they have so often broken, or they must suffer the consequences of their willful violations.
For more information:
UCCA IL Division
www.uccaillinois.org
Ihor Diaczun, President
ddiaczun@hotmail.com
216-870-1811
Marta Farion, Vice President
marta@farion.org
773-490-9797