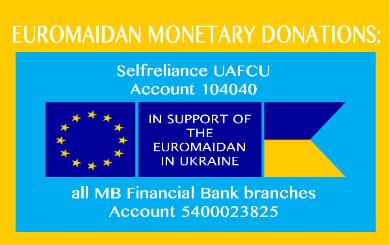 CITY OF CHICAGO RESOLUTION ON UKRAINE:
Aldermen Moreno, Cardenas and Reboyras and signed into resolution by the Honorable Mayor of the City of Chicago Rahm Emanuel.
Given the situation in Ukraine, the Resolution denounces the aggression and illegal actions of Russia.  It further indicates that the City of Chicago stands in solidarity with the Ukrainian community in Chicago and all over the world.  Mayor Emanuel and the members of the City Council of the City of Chicago pledge commitment to support a long-lasting relationship with sister city Kyiv.
Vera Eliashevky of the Kyiv Committee of Sister Cities International is the UCCA-Illinois Division liaison with the Office of the Mayor of the City of Chicago.   
Mayor Rahm Emanuel Resolution on Ukraine PAGE 1
Mayor Rahm Emanuel Resolution on Ukraine PAGE 2
Mayor Rahm Emanuel Resolution on Ukraine PAGE 3